PETROPLAST LATEX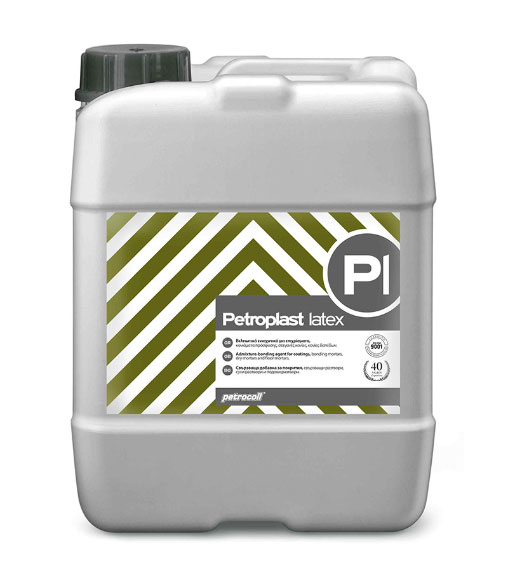 Admixture for all structural mortars. Enhances the mortar's mechanical strengths, increases adhesion and elasticity and at the same time prevents the formation of capillary cracks due to contractions and deformations. It creates waterproof concrete and cement mortars with increased resistance to freeze-thaw cycles.
Consumption

Depends on the application use

Packaging

1 Kg 12 pcs/box
5 Kg 112 pcs/pallet
20 Kg 45 pcs/pallet
ELASTO SEAL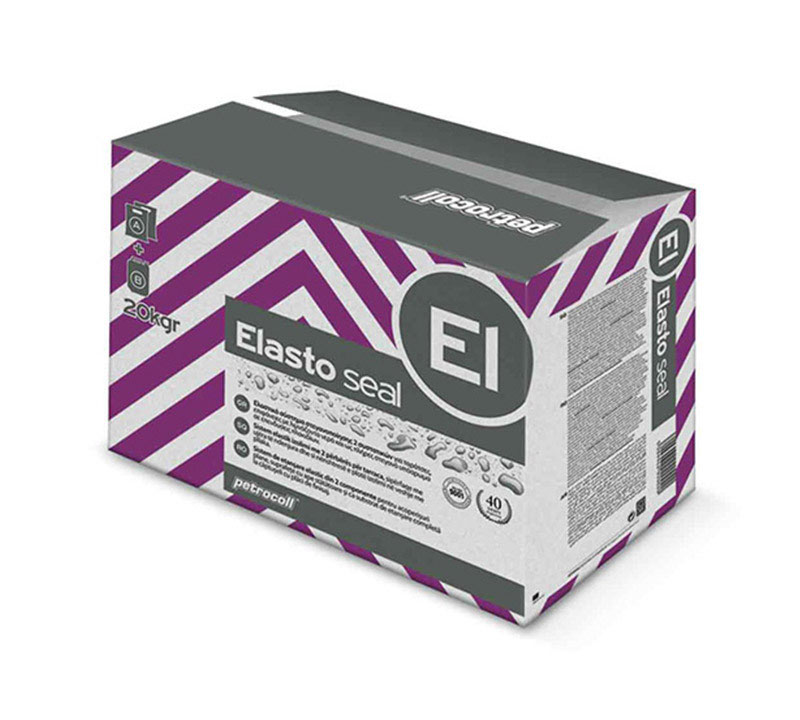 2-component elastic cement based waterproofing coating for protecting from water (waterproofing) substrates, roofs, surfaces with stagnant water etc. It offers complete waterproofing even on surfaces subject to extreme sun exposure and environmental changes. It is suitable for potable water tanks and for surfaces that come in direct contact with food.
Consumption

1,5-4kg/m²

Packaging

20 Kg (A+B)

Color

White